US Based Assembly & Support
Factory direct service & support.
Designed Assembled & Serviced in Chicago since 2011. Employee owned and operated.  
In House Parts Accessories Dept. and a Network of Technicians Across the US.
The Best Priced eMTB's in the US +$1500 Off MSRP
Starting at $2999 with Free Shipping
Performance Parts from Rockshox, Shimano Deore, Maxxis & more.
Sale is on limited inventory and cannot be reserved on future fleets.
Premium Performance Parts & Power
Performance Parts from Rockshox, Shimano Deore, Maxxis & more.
Industry Leading M620 30A "Ultra" Mid Drive Torque Powered Assist & Throttle.
3 Ultra Power Models Available Today at an Unmatched Price
Ultra eMTB Sale. Prices Shown Below - Full Specs on Ultra eMTB Model Pages
Save Today before They're Gone!
Better Parts
Air Suspension. All cast hydraulic brakes. Trail Rated Wheels. Servicable parts from Shimano, Avid, Tektro, Rockshox, and more.
No plastic. No bottom of the barrel. Featuring performance parts made to last and deliver solid steering and riding confidence on the road and on the trail.
Test ride a Volton today and feel the difference.
Better Service
Employee owned and operated since 2011. Volton stands behind the quality of their product.
With over 20 years of bike building experience, 2-year warranty, and a nation-wide network of service and maintenance, trust Volton to deliver the best ebikes direct to you.
Best Prices
Building the best electric mountain bike parts and performance under $3000. Electric bicycles from Volton are guaranteed to please.
Ride Volton Electric Bicycles and ride a better eBike!
Ultra eMTB Sale
Tracker Ultra eMTB
$2999
A-Trail Ultra eMTB
$3499
Alation 500
$1499
DEMON
$2099
Volton Electric Bicycle Company
QUALITY ELECTRIC BICYCLES since 2011
Volton Electric Bicycles factory is located in Morton Grove Illinois, just north of the city of Chicago, at 6042 Oakton St.
Volton ships electric bicycles to customers across the US and is a favorite for customers that support small business, value easy to reach service & quality products.
Easy to Reach US Based Support
As the premier shop for light electric vehicle repairs, we've seen customers riding "the US's biggest eBike brands" wait for support response stretch for weeks, and receiving small parts take months.
At Volton, we have a stock of all parts and accessories available to keep you rolling.


Better Parts & Pricing
Volton eBikes are known for quality of parts and power available at better prices. Air suspension, hydraulic brakes, high-strength wheels from trusted name brands are exclusively used on all of our bikes.
No cheap plastic parts! Better parts give a better ride, and last longer giving riders confidence in our electric bikes for miles and miles. 
All Volton bicycle models come with a 2-year warranty available to the original purchaser. Full warranty details can be viewed at voltonbicycles.com/warranty
Better parts.
Better ride.
Better prices.
Easy to reach US based support.
Free delivery, or assembled pickup from Volton HQ or a participating bike shop near you.
Volton likes to stay connected and share our latest products and projects, so please follow, like and share with us at -
Volton models can be viewed on the homepage at voltonbicycles.com
Each models specs can be viewed on their product pages.
Note - The discounted pricing may only be available on this page. These discounts are temporary and applied to limited stock.
Rider Feedback
FIND YOUR ANSWER FROM REAL VOLTON RIDERS
Cannot Find Your Answer?
SEND US A MESSAGE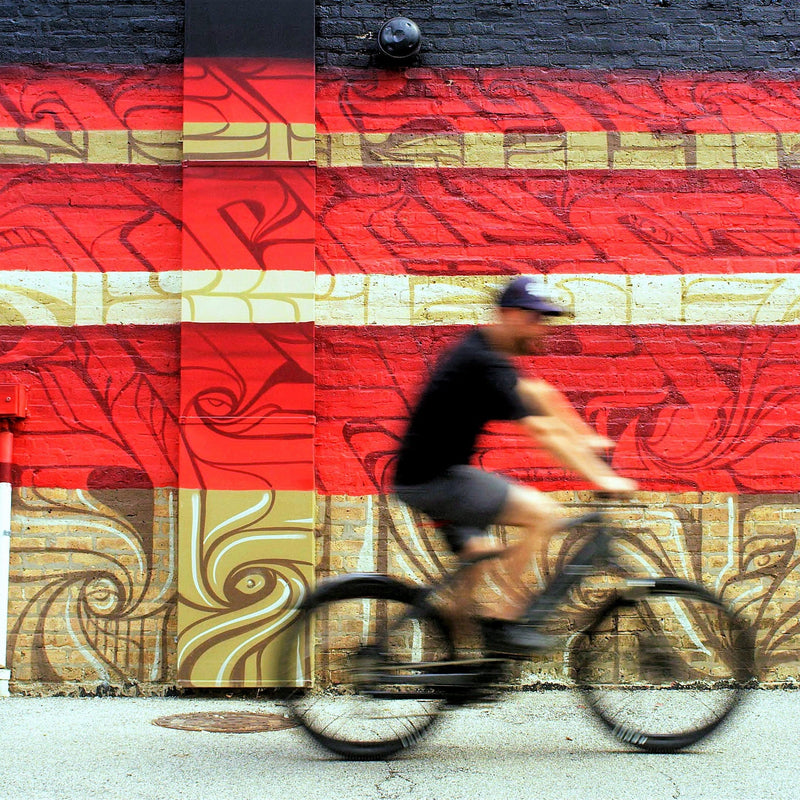 Email address:
volton@voltonbicycles.com
Factory address: 
6042 Oakton St Morton Grove IL